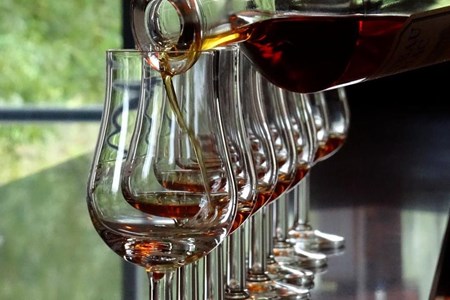 D) Five Spirits that changed the world!! 24th of April @ 7:30pm
€40.00
Curious about Spirits or already a fan? Join us for this delicious interactive, informative journey into world spirits on Saturday the 24th of April at 7:30pm.
Lead by international spirit judge Judith Boyle and drinks nerd Susan Boyle.
Tasting pack contains:

5 X 30ml spirit samples (the spirits are specifically chosen to highlight the range of styles and exciting flavours of spirits)
Detailed tasting instructions
Details of the beers tasted
Access to the live online tastings
Spirits will be tasted neat please have same water to hand
Tasting will take 90 minutes with plenty of time for questions.

Please leave email address in comment box when checking out so link for tasting can be sent to you

** Please note if order for collection for the off-licence in Kildare Town (R51TV08) collection will be available from Thursday the 22nd of April
** for delivery please place order before Tuesday 20th of April @12pm so that you will receive your samples before the tasting on Saturday the 24th